Australian Open chief Craig Tiley says tournament will go ahead despite air quality concerns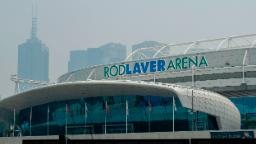 The city has been affected by the widespread bushfires that have ravaged the country and organizers have come in for heavy criticism from players for allowing the qualifying rounds to go ahead with Melbourne enveloped by smoke haze.
"There is a lot of speculation about the Australian Open not happening, or starting later," Tiley told reporters. "The Australian Open is happening."
Earlier this week, Slovenia's Dalila Jakupovic was forced to quit her qualifying match while she was leading after succumbing to a coughing fit brought on by the bush fire smoke.
British player Liam Broady also criticized tournament organizers, calling an email which declared that conditions were "playable" and "healthy" a "slap in the face."


Reference: Source link