9 Best Vaccine Card Holders 2021 — Best Vaccine Card Protectors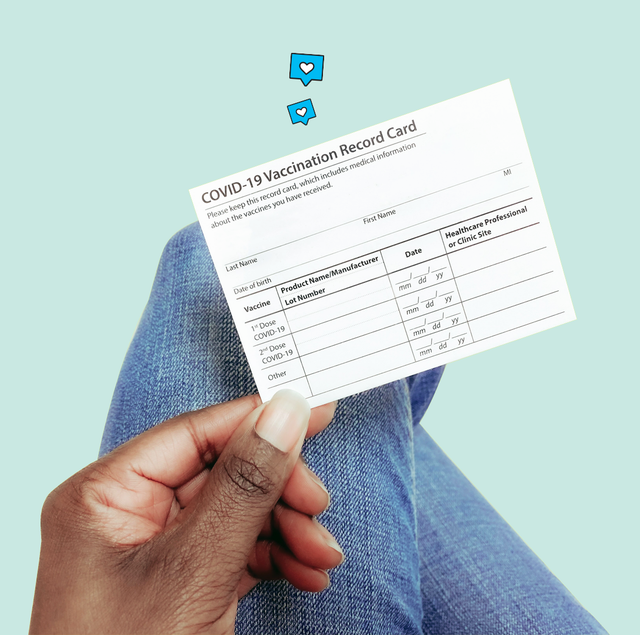 Khadija Horton/Getty
Let's get real: It's honestly kind of crucial that your vaccination card has a proper home so that it 1. doesn't get lost and 2. doesn't get destroyed. The last thing you want is not knowing where your proof of vax is or, ahem, realizing there's a gigantic spill on it, making it completely illegible (nightmare!). Listen, I want to make sure your vax card is safe at all times (so you can go live your life to the fullest) which is why I've compiled a fabulous list of some of the best vaccine cardholders you should be investing your $$ in.
Whatever your style may be—whether you're someone who loves color, leather, minimalism, or just straight-up functionality—I've got a solid amount of cardholders and cases below that'll fit your vibe. Some of them even come with a chic carrying strap! Go on and see the choices that I've gathered for ya. They're all so freakin' cute!!
Advertisement – Continue Reading Below
1
this one with a pretty chain
Kesha X PC Strap with Vaxx Case + Chain
A shiny chain vax card holder will be your new fave accessory to wear. 
2
this leather stunner
Vaccine Cardholder Sleeve
Make sure your vax card has a safe home with this handmade leather holder that's customizable. It also features a clip so that you can latch it onto a lanyard or even your belt.
3
this one that can be used as a wallet
Vaccine Card Holder
If you're looking for something that's really versatile, go for this option that can also fit your credit cards, ID, and cash. She can do it all!
4
this travel-friendly option
Passport/Vaccination Cardholder
All those travel lovers out there will appreciate the heck out of this cute floral holder that specifically houses vax cards and passports.
5
this marble star
Vaccination Card Protector
I know you're on the hunt for a lil case that'll fit your ~aesthetic~! Good thing I found ya this fab marble thang.
6
this super affordable deal
2 Pack Vaccine Card Holder with Lanyard
"I don't like two-in-one deals," said no one EVER. This two-pack lanyard situation comes in nine different colors for just 10 bucks. Grab one for you and your BFF!
7
this adorable one
Vaccination Card Holder
A sweet sun and moon design will never get old, IMO. If you feel my vibe, you'll adore this gorge sleeve that'll fit anywhere—whether it be your purse or your pocket.
8
this one with a zipper
Vaccine Cardholders – Holographic Vinyl
Looking for something that has zipper protection? I gotchu! This bold, holographic style will keep your precious card locked and secured.
9
this waterproof one
CDC Covid Vaccination Card Protector
Go the simpler route with this durable clear holder that's also waterproof.
This content is created and maintained by a third party, and imported onto this page to help users provide their email addresses. You may be able to find more information about this and similar content at piano.io
Advertisement – Continue Reading Below


Reference: Source link